Storage of goods and fulfillment of orders
Authentica Fulfillment
ff.authentica.cz, 2022 – nowadays
Do you have an e-shop but don't want to store goods and send orders? Do you want to save on transport? Authentica Fulfillment will help you with this. Thanks to many shipments and rich experience, you will get unbeatable prices and consistently satisfied customers.

Zbavte se problémů s logistikou a nechte ji na odbornících. Projekt nabízí nepřeberné množství integrací na zavedené platformy.
Tailor-made WMS
Project analysis
Tailor-made WMS
Website Redesign
Create and document API
Documentation for customers
Server Security
Process optimization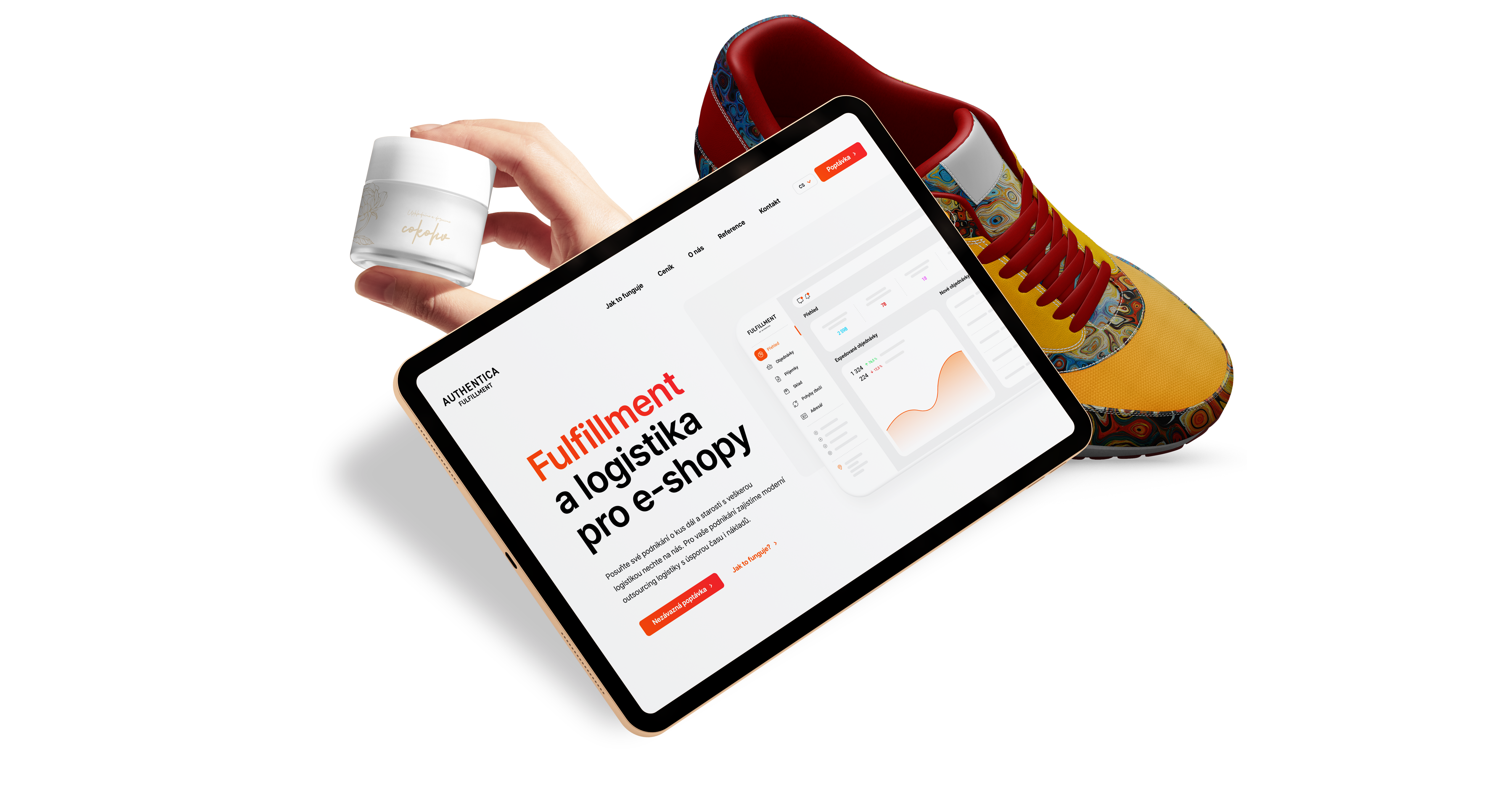 Design, development, and operation of the warehouse
As part of the client's trust, we designed an MVP for the warehouse logistics of the Fulfillment center on a green field. This includes the internal operation of the warehouse and a platform for clients to always know the status of their fulfillment orders. We built the system based on experience from foreign projects and the experience and expertise of the customer and his excellent team.
In addition to the system itself, we have prepared an environment for the operation of the application, and we provide its management. Furthermore, we have also designed a new project website and several API integrations to make it as easy as possible to connect to the system.
Do you want to leave your logistics to experts? Take your pick Authentica Fulfillment.